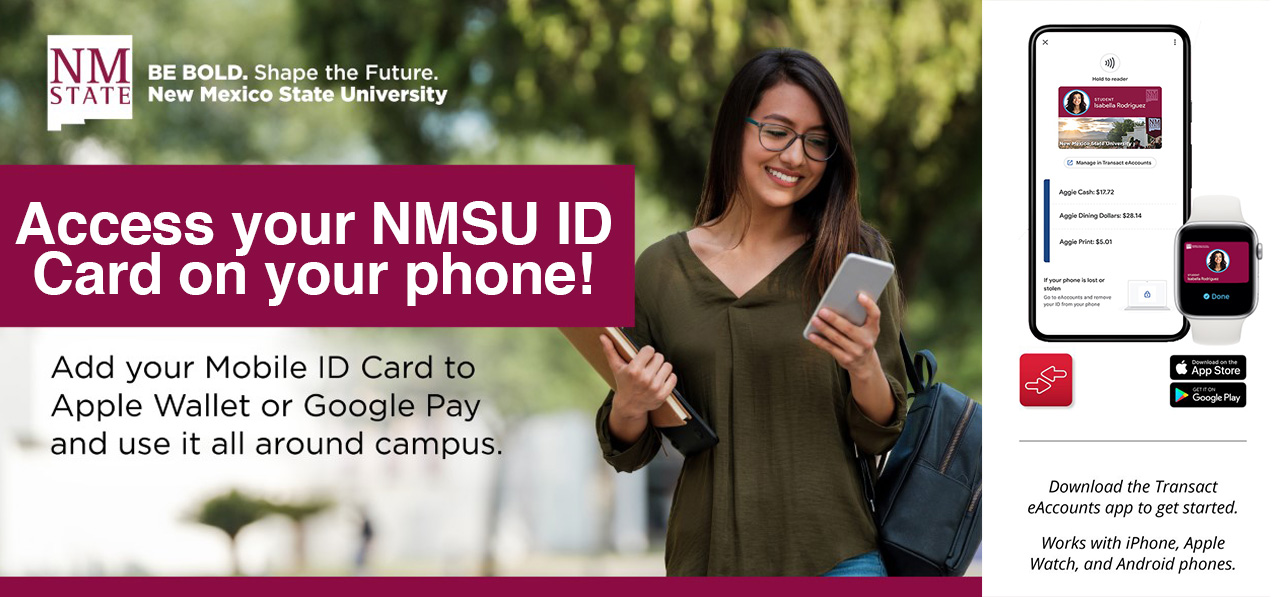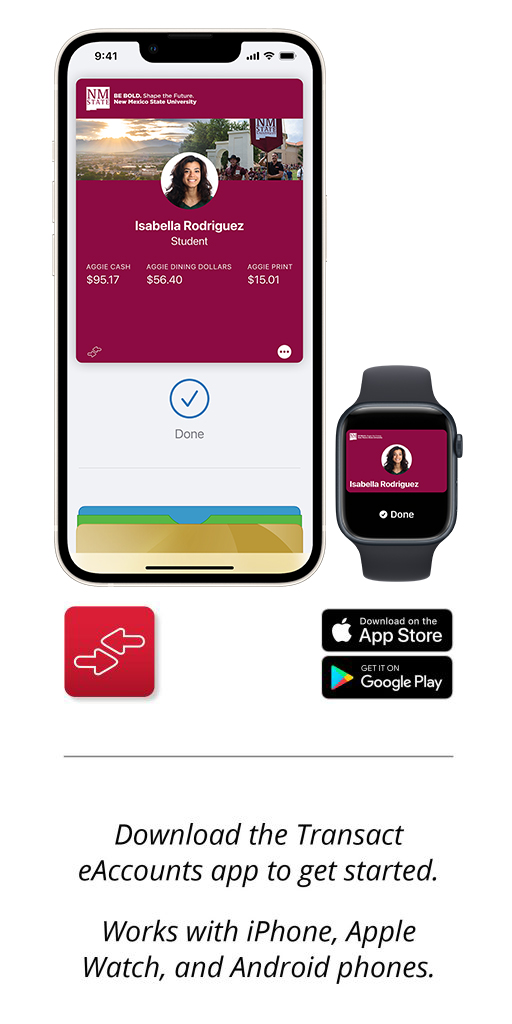 The Aggie Mobile ID is available to all enrolled students and current employees! It provides a secure, mobile-centric campus environment with contactless student ID credentials for effortless, campus-wide transactions and access privileges. Students have the ability to use their mobile device for door access around campus.
Tap your iPhone, Apple Watch or Android phone at readers across campus to conveniently access your Aggie ID.
 
Getting Started
Minimal set up is required to use your Mobile ID. Most users can begin using their Aggie ID on their phone in minutes. An approved photo is required. Click here for full FAQs, including how to submit your student/faculty/staff photo and full set-up instructions.

Mobile ID Requirements
iPhone — iPhone SE, iPhone 6s or later iOS 12 or later
Apple Watch — Apple Watch Series 1 or later Watch OS 5 or later
Apple ID — Signed into iCloud. If two devices are used, both must be signed into the same iCloud account.
Android Phone — Version 6.0 or later; NFC-enabled device capable of supporting Google Pay or Samsung Pay.
eAccounts Mobile App — Loaded from Apple App Store or Google Play stores by searching Transact eAccounts

For any questions, contact the Aggie ID Office at:575-646-2306 or idsvs@nmsu.edu